Looking for a new way to give back to Detroit?
Do you want to "sweat for good"?
Participate in ComePlayDetroit leagues that now Play for a Cause!
ComePlayDetroit's Play for a Cause initiative is a philanthropic endeavor allowing participants in select leagues the opportunity to donate money towards local causes they care about. Teams choose a charity to play for, and the top two teams at the end of the season will have a contribution made to the charity of their choice.
Below are ComePlayDetroit select partner charities that are making an impact in the Detroit community. We invite you to consider the following nonprofits when determining what cause you'll support through Play for a Cause or volunteering your time in the future: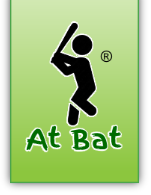 At Bat provides baseball and softball activities for impoverished children in Detroit. During the summer, At Bat holds clinics that introduce youth ages 6 to 13 to the fundamentals of baseball and softball and, starting this year, summer leagues for children drawn to these activities by the clinics.  
During the school year, we offer a free after-school program at Voyageur Academy where kindergarten through 8th graders learn baseball and nutrition fundamentals, build self-esteem, and apply academic concepts to real-life examples through structured activities. About 95% of these children are minorities and about 90% are economically disadvantaged. We also pride ourselves on educating our volunteer staff to promote physical and mental health in youth participants.  
For two years and counting, with limited funding, At Bat has served 50 children through our clinics and after-school program.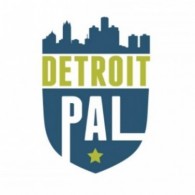 In partnership with the Detroit Police Departmentand community volunteers, Detroit PAL builds character in young people through athletic, academic, and leadership development programs, impacting more than 14,000 children each year. With roots dating back to 1969, our group works to create safe and supportive places for kids to play. We also train and certify more than 1,700 volunteers each year to become encouraging coaches and mentors to the city's youth.
The Downtown Boxing Gym Youth Program is a free, after-school academic and athletic program for Detroit students ages 8-18 with a focus on "Books Before Boxing." Founded by 2017 by CNN Hero Coach Khali Sweeney, the program includes tutoring, mentorship, academic intervention, enrichment programs, college and career readiness, healthy meals, transportation and more. The gym has a 100% high school graduation rate since opening its doors in 2007. Approximately 150 students are currently enrolled in the program and there is an 850+ student waiting list.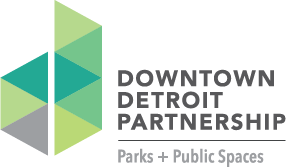 The Downtown Detroit Partnership (DDP) strengthens and supports Downtown Detroit through strategic initiatives and programs that evolve with the changing needs of the community. With almost 100 years of placemaking experience, including the planning and execution of the award-winning Campus Martius Park, DDP parks and public spaces contribute to the vibrancy in the Downtown, offering a vast array of free seasonal and ongoing programs and events, attracting over 2 million visitors annually.
Together with our community-focused affiliate programs – MoGo and Detroit Experience Factory – and the Downtown Detroit Business Improvement Zone, we care for the parks, places and people in Downtown Detroit.

Focus: HOPE is 50-year Detroit civil and human rights organization focused on complete lifecycle economic sustainability from children to seniors with education, empowerment and advocacy efforts; specifically designed to strengthen communities through Early Childhood Education, Youth Development, Adult Workforce Development and Senior Supplemental Food Program services.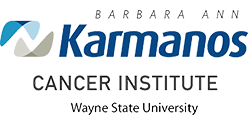 Karmanos Cancer Institute, headquartered in Detroit, is the largest cancer research and provider network in Michigan and has 14 treatment locations. It is the only National Cancer Institute-designated comprehensive cancer center in metro Detroit and one of just 49 centers of its kind in the United States. Our vision is a world free of cancer. Our mission is to lead in transformative cancer care, research and education through courage, commitment and compassion.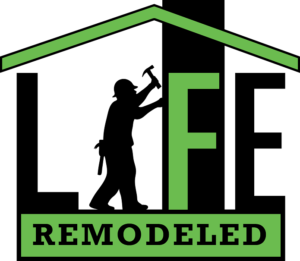 Life Remodeled exists to bridge people across divides to help transform each other's lives – investing approximately $5 million in cash, labor and materials into one Detroit neighborhood each year. Projects are determined by the community's needs and vision, and we assist in three areas: Remodeling a community asset, repairing owner-occupied homes, and mobilizing 10,000 volunteers to beautify 300 city blocks in six days. Throughout the process of unifying for a common mission, participants begin to realize how much they respect and need each other, which is a catalyst for long-term relationships and partnerships.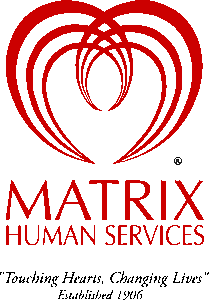 With the mission and vision of uniting all human service efforts to move poverty/low-income individuals and families toward self-sufficiency.
Currently, Matrix is the 16th largest non-profit in Southeast Michigan and one of the largest operating in the City of Detroit serving 20,000 children and families annually.
Matrix operates the largest preschool early education program in the City serving more than 1,900 children and their families per school year.  Matrix also runs teen mentoring and counseling programs throughout the city, one of the largest HIV outreach/prevention programs, and a large community center in the eastside Osborn neighborhood that houses basic care needs as well as our social mobility centers that aim to help adults by providing workforce development training, financial literacy, housing assistance, an online high school diploma program and assistance to seniors.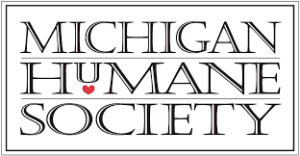 The Michigan Humane Society, founded in 1877, is the oldest and largest nonprofit animal welfare organization in the state. Each year, MHS achieves 100 percent placement of more than 10,000 healthy and treatable animals through compassionate care, community engagement, and advocacy for humane treatment. The MHS operates three shelter and veterinary centers in Detroit, Rochester Hills, and Westland; five adoption partnerships with Premier Pet Supply, Petco, and PetSmart; and both a Cruelty Investigation Department and a Statewide Animal Response Team.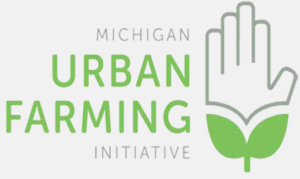 The Michigan Urban Farming Initiative is based in Detroit's North End community. Our mission is to use urban agriculture as a platform to promote education, sustainability, and community in an effort to empower urban communities, solve many social problems facing Detroit, and potentially develop a broader model for redevelopment for other urban communities.
Our primary focus is the redevelopment of a three-acre area in Detroit's North End, which is being positioned as an epicenter of urban agriculture. This space is heavily themed by "adaptive reuse of the built-environment" in which we are hoping to demonstrate everything from best practices for sustainable urban agriculture, Effective strategies for increasing food security, cost-competitive and scalable models for blight deconstruction, and Innovation in Blue and Green infrastructure. One of this years big projects rehabilitating an abandoned apartment complex and converting it into a completely green community resource center.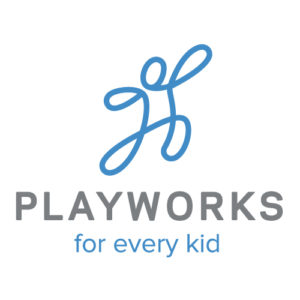 Playworks is the leading national non-profit organization leveraging the power of play to bring out the best in every kid. Our mission is to improve the health and well-being of children by increasing opportunities for physical activity and safe, meaningful play. We partner with schools, districts and youth serving organizations to provide onsite coaches, professional development and consultative services. We help students develop the lift skills they need to be successful on the playground, in the classroom and in life. In the 2017-2018 school Playworks Michigan reached approximately 17,000 students in 38 elementary schools with safe and healthy play.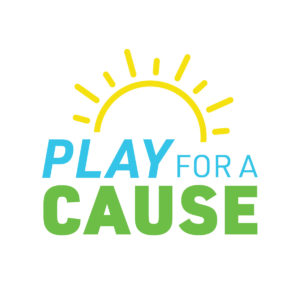 To revitalize parks in and around the City of Detroit, to restore them for public use and enjoyment. In particular, the organization will undertake the maintenance and beautification of the Belle Isle Athletic Complex.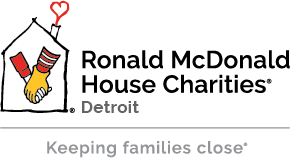 Ronald McDonald House Charities Detroit provides love, support, and care for families of children receiving treatment at any Detroit area medical facility. Our House is a "home away from home" providing support and resources that help keep families close.
Our family room inside the Children's Hospital of Michigan is a place for families to rest and regroup just steps away from their child.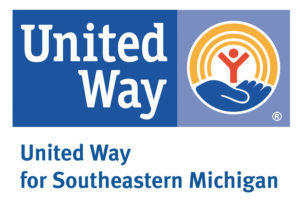 We Live United for universal success and prosperity in southeastern Michigan. United Way for Southeastern Michigan believes that every child deserves the right start in life. By offering parents and young children opportunities to learn together, while also providing nutritious meals and overseeing college preparation and technical training for high school students, we're making sure kids can grow up healthy, strong and well-educated, so they're prepared for college and a career.
United Way works to improve lives and empower every family to succeed by uniting around Education, Economic Prosperity and Health – the cornerstones of a strong, equitable community. By harnessing the resources from its corporate, nonprofit and public partners, United Way provides immediate assistance to vulnerable populations, while addressing the root causes of our community's longstanding challenges.