SPONSORSHIP OPPORTUNITIES
Throughout Metro Detroit, on almost every night of the year, you'll find Come Play Detroiters involved with something that they love. From kickball to basketball and dodgeball to Pilates and Yoga, CPD gives its participants an opportunity to let loose at least one hour a week, ten weeks a season, four seasons a year with more than 20 different sports and activities.
Come Play Detroiters are males and females ranging from ages 21-40.
All leagues are sponsored by local businesses. CPD provides companies with a unique avenue to build their brand amongst this demographic, and most importantly the sponsorships help substantially reduce the cost to play to price-sensitive young adults.
Although we do offer cookie-cutter sponsorship opportunities, we prefer to work with companies to best understand their needs, and to create a sponsorship package that achieves their goals. Contact us for a Sponsorship Opportunity at [email protected], or call us at 248.845.8273!
ENGAGEMENT
12000+ people engaged through our leagues and events in 2016, and 30,000+ since inception.
LEAGUES
8000+ Seasonal League Memberships.
DEMOGRAPHIC
Participants in our leagues and special events are young professionals, ranging from the ages of 23 to 40, living all over Southeastern Michigan.
ComePlayDetroit provides opportunities for an active and social lifestyle to those who live, work and play in metro Detroit.
Customized Event Logistics
On-Site Engagement(games included!)
Sponsorship Development and Activation
Overseeing Staff and Volunteers
Customer Service Coordination
Reservation Administration
Customer Service Coordination
Emcee Event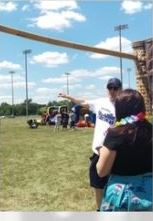 CPD Social Media & eNews Letter Communication
Recognition on all CPD League Tshirts
On-site Engagement at CPD Leagues
Belle Isle Athletic Fileld Advertising
Unique CPD Opportunities Currently Available: Presenting Sponsor, Medal Sponsor, and Trophy Sponsor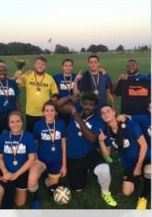 Naturally Connect Organization to Resource
Provide Access to Parks and Play Spaces Downtown
Programs informed by community and research